Unfortunate Names
A vibrant, contemporary and reimagined brand identity for a new creative collective working to advance gender name equity and social identity.
The Collection of Unfortunate Names is a global collective that wants to expand and deepen the conversation for a more inclusive and intersectional social psychology and personality science that works to improve the lives of all babies, boys, girls, men, and women with unfortunate names.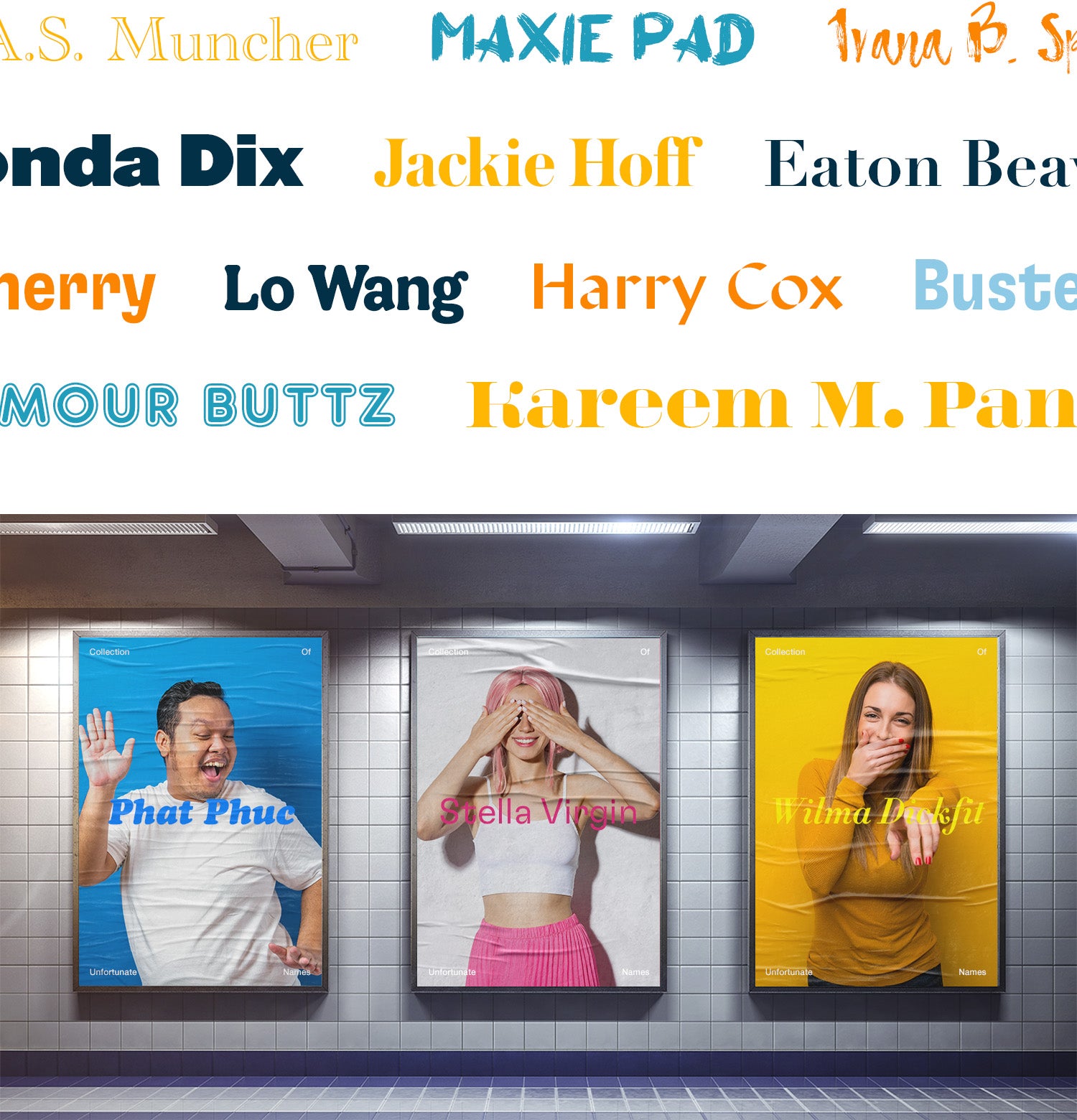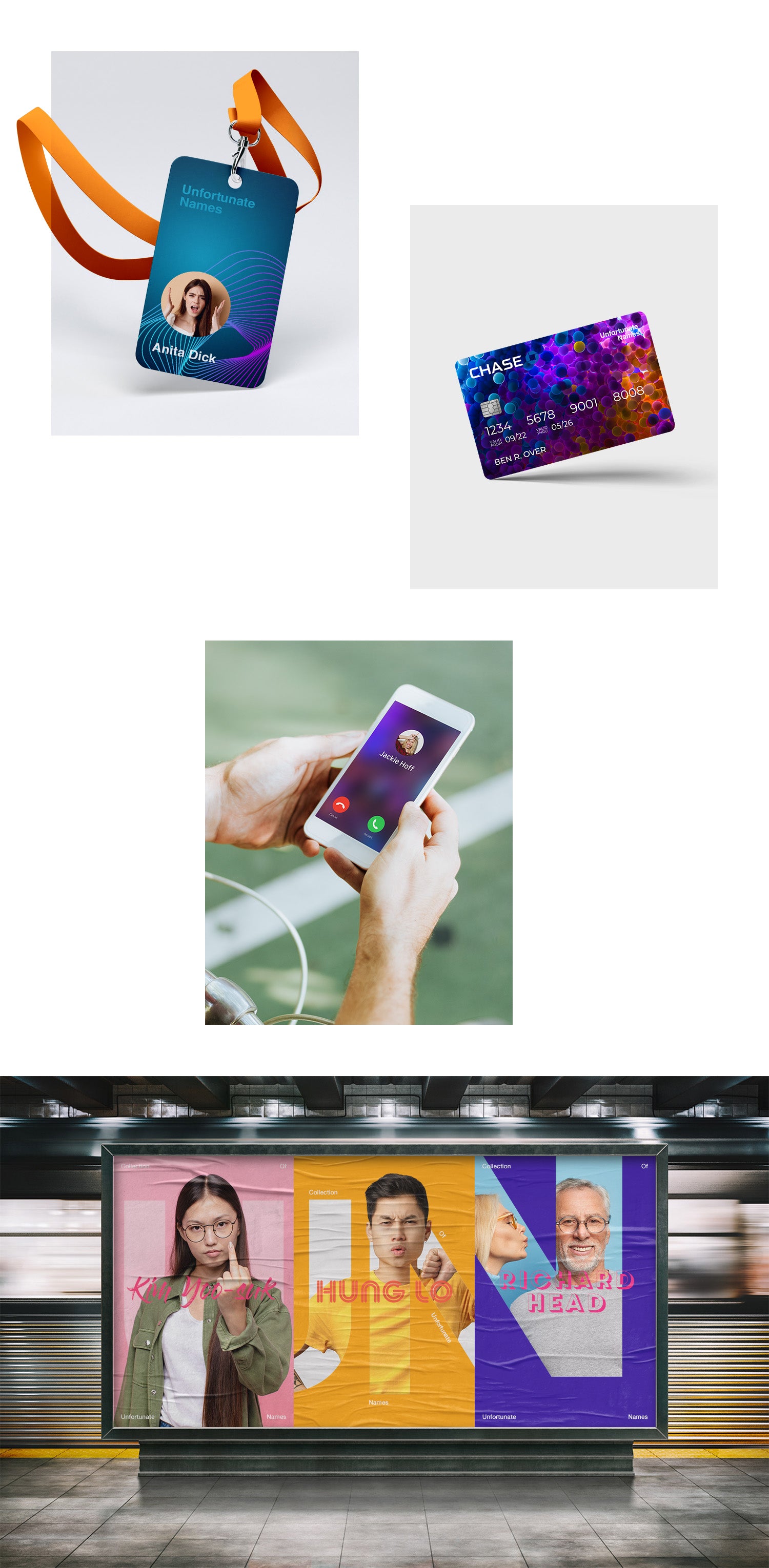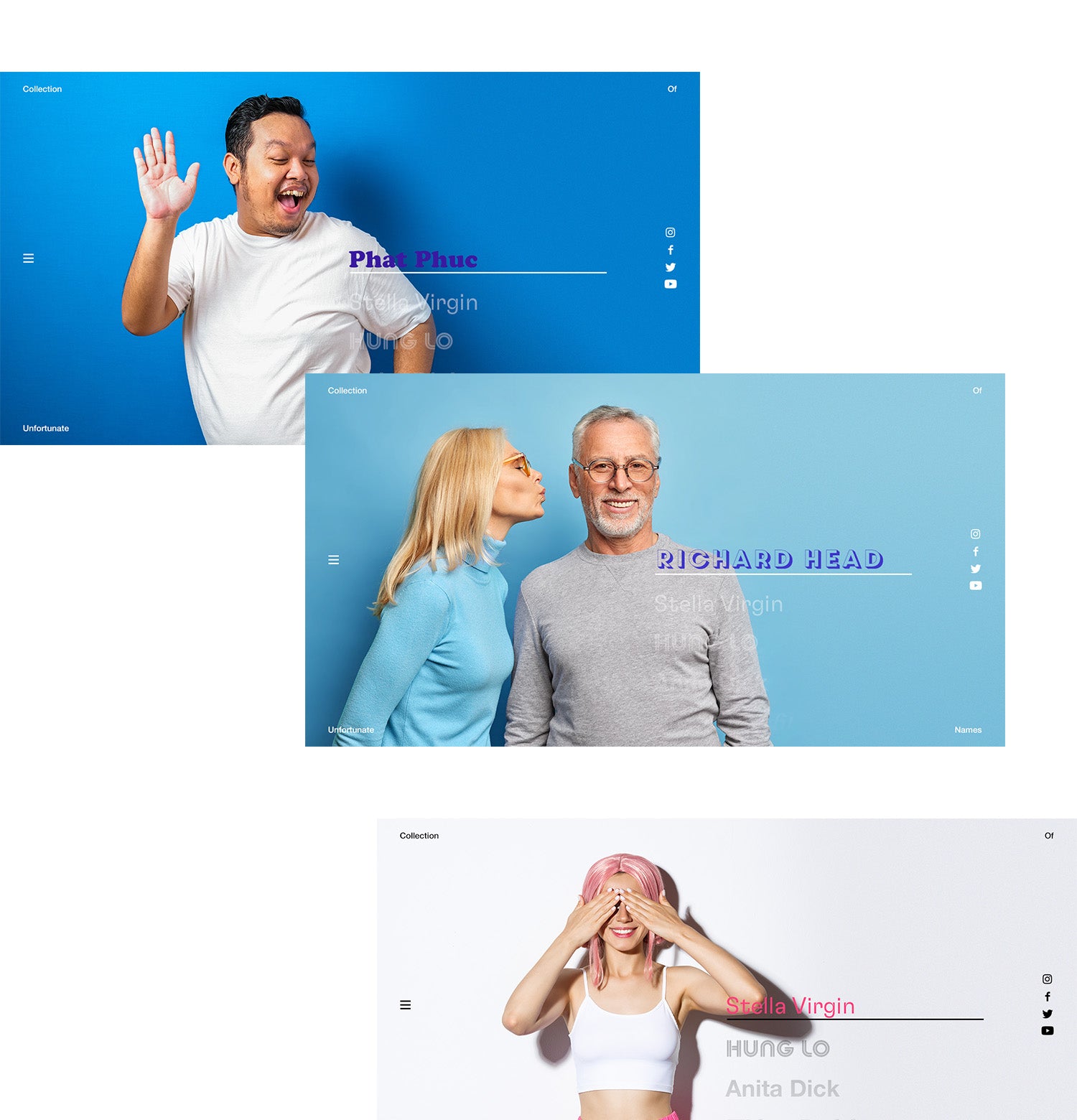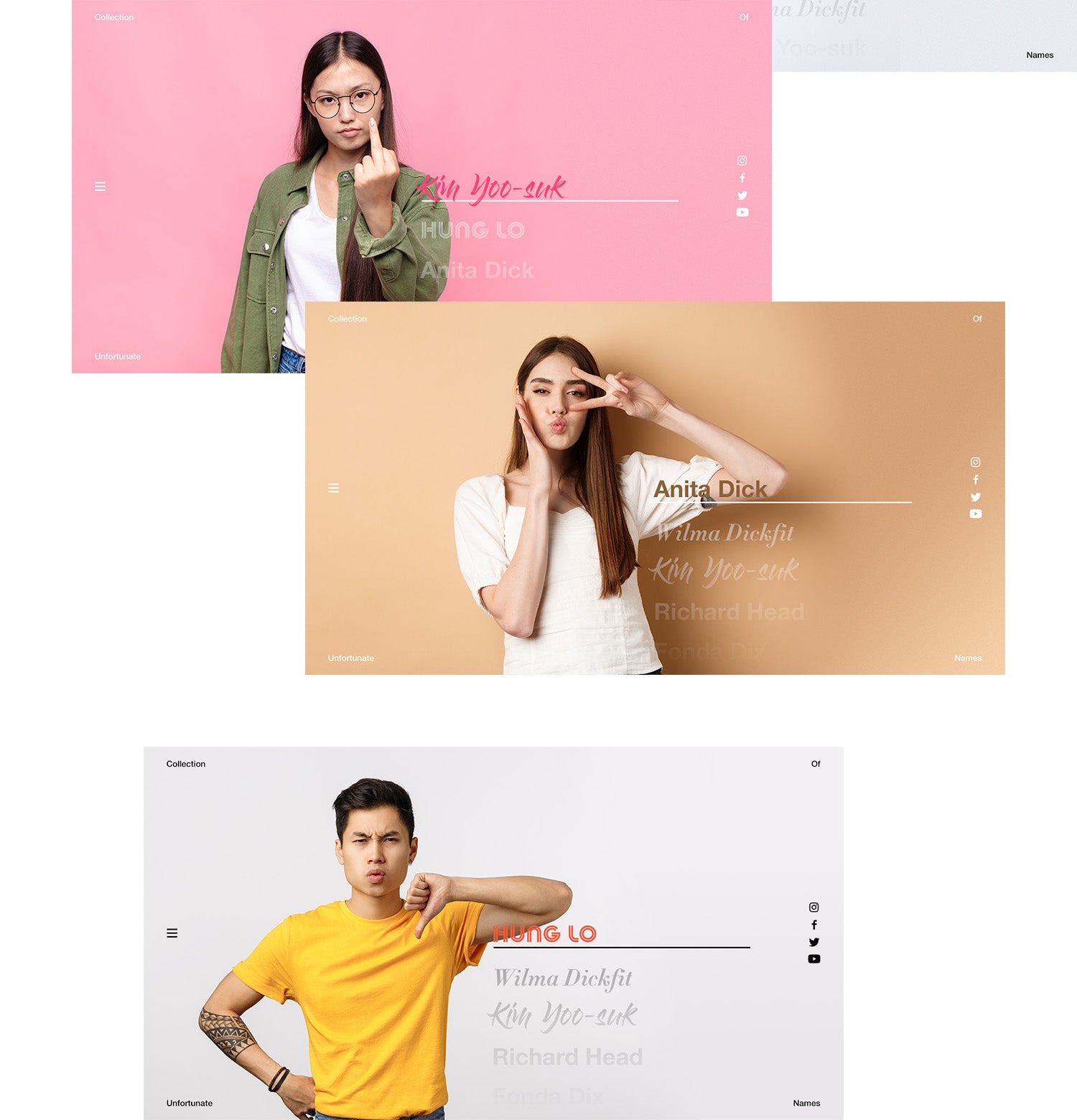 Offf Brand has designed a visual identity for the group that captures its bold and empowering mission with a vibrant brand language inspired by name desirability and name equity. The visual framework establishes a cohesive look and feel across a diverse range of mediums from printed materials to digital platforms.
Brand Identity
•
Creative Direction
•
Web Design & Development
Love The Brand, Buy The Merch