ABOUT US
We Create Brands That People Can't Stop Laughing About
Offf Brand is a brand consultancy that creates unique brands that connect people through humour and laughter. We make brands that can't be ignored.


We believe that compelling communication demands an element of humour. We experiment for good reason — to take risks, push boundaries, and to serve our client's best interests. We experiment and break some rules to challenge preconceived ideas and push forward thinking. We specialize in brand identity, strategy and positioning, creative direction, products and packaging, digital design, and campaigns.
Capabilities
We design unique, bold and inspiring brand identities and experiences, and we work with businesses at every stage of their journey.
Brand Identity
Brand Development
Concept Development
Brand Stategy
Naming
Brand Evolution
User Experience Design
Art Direction
Creative Direction
Visual Design
Web Design & Development
E-commerce
App Development
Social Strategy & Content
Selected Clients
If you haven't realized yet, our clients are fictitious. Well, mostly fictitious. Offf Brand is a brand consultancy, but it is also a creative playground where we experiment, take risks, push boundaries, and have fun. We make imaginary companies that one day might become reality, but until then enjoy the products and merchandise for they are 100% real.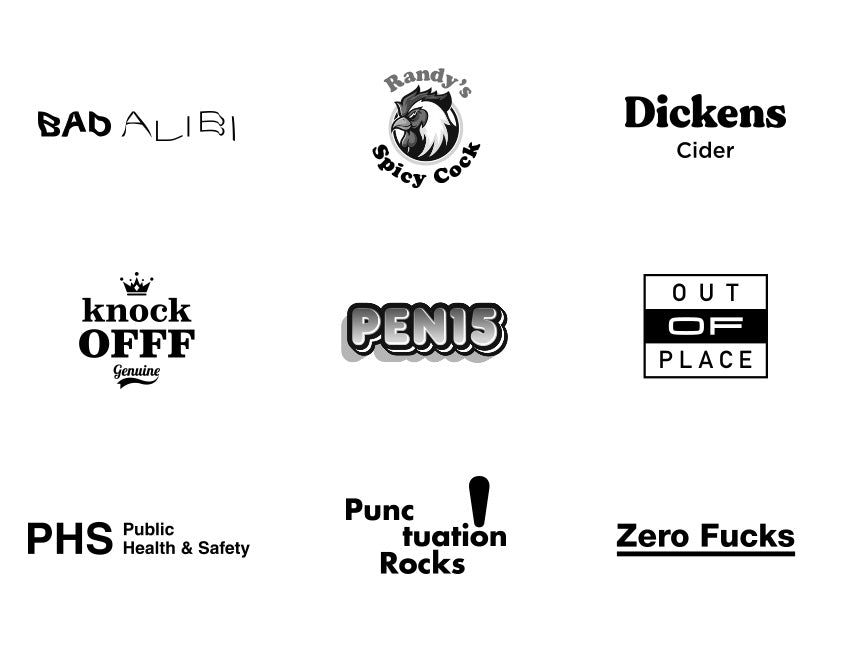 Contact Us
GENERAL INQUIRES
We would love to hear from you if you have any questions or would like to learn more about us.
ORDERS
For questions regarding your order or if you have questions about our branded merchandise.
NEW BUSINESS
We also do serious and real design work. Don't be shy and give us a shout if you want to work on some serious stuff.