Punctuation Rocks!
Practice safe text… use commas.
Punctuation Rocks! is an interstitial public service announcement programming series that solely covers the theme of correct usage of punctuation in everyday use. Punctuation in writings helps the reader to clearly understand the message that is being conveyed. A wrongly used punctation or a missing punctuation can change the entire meaning of a sentence.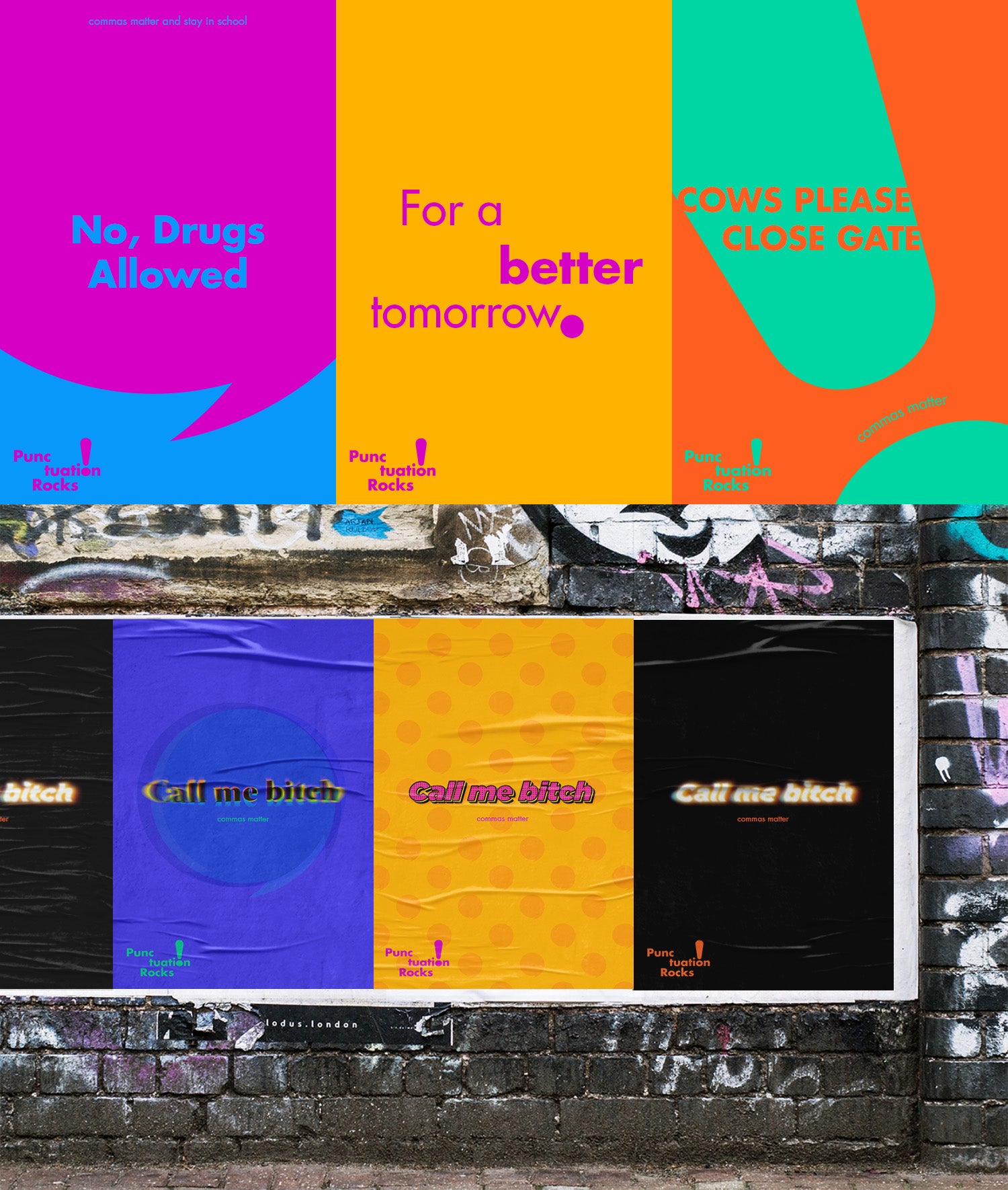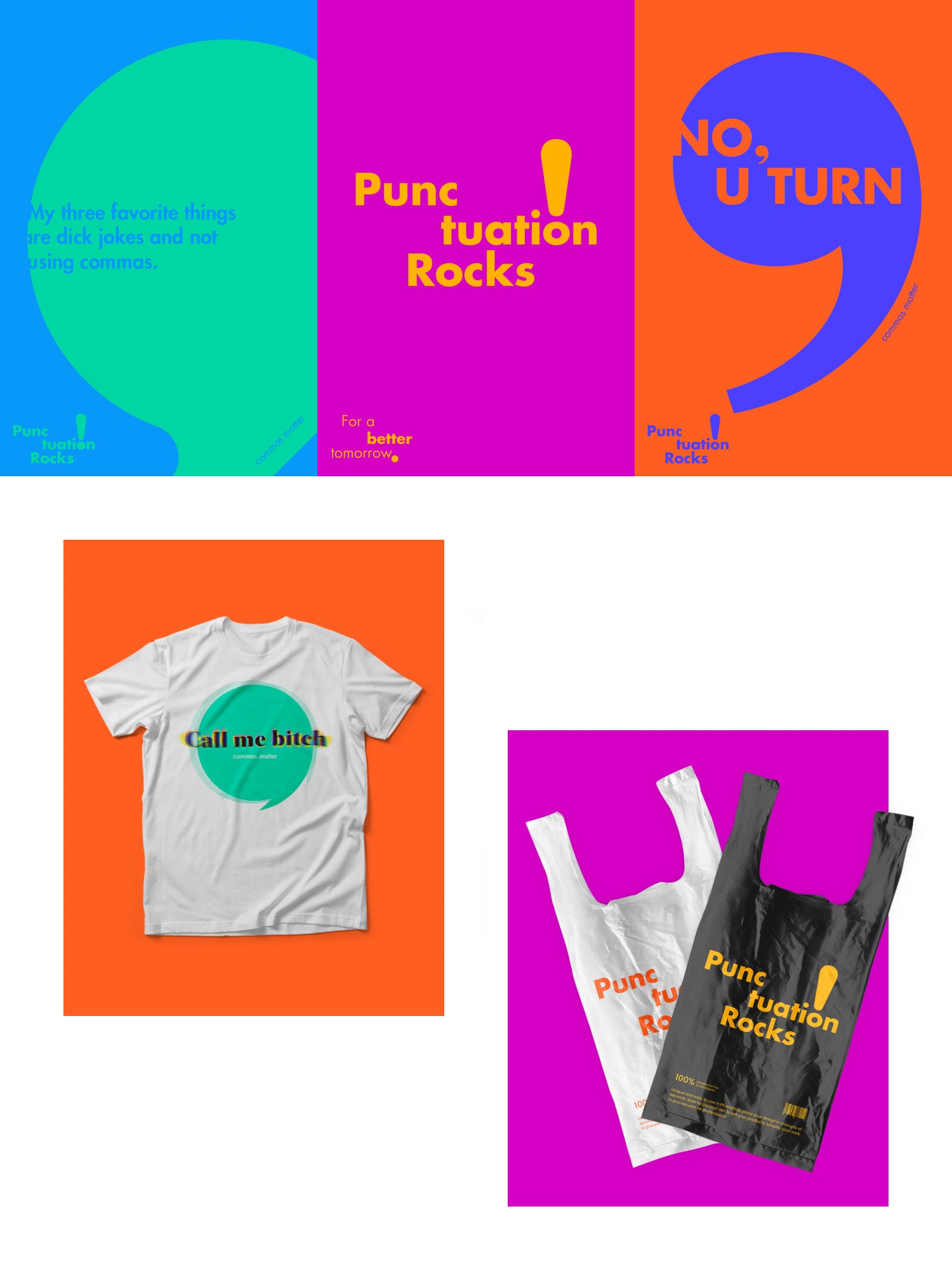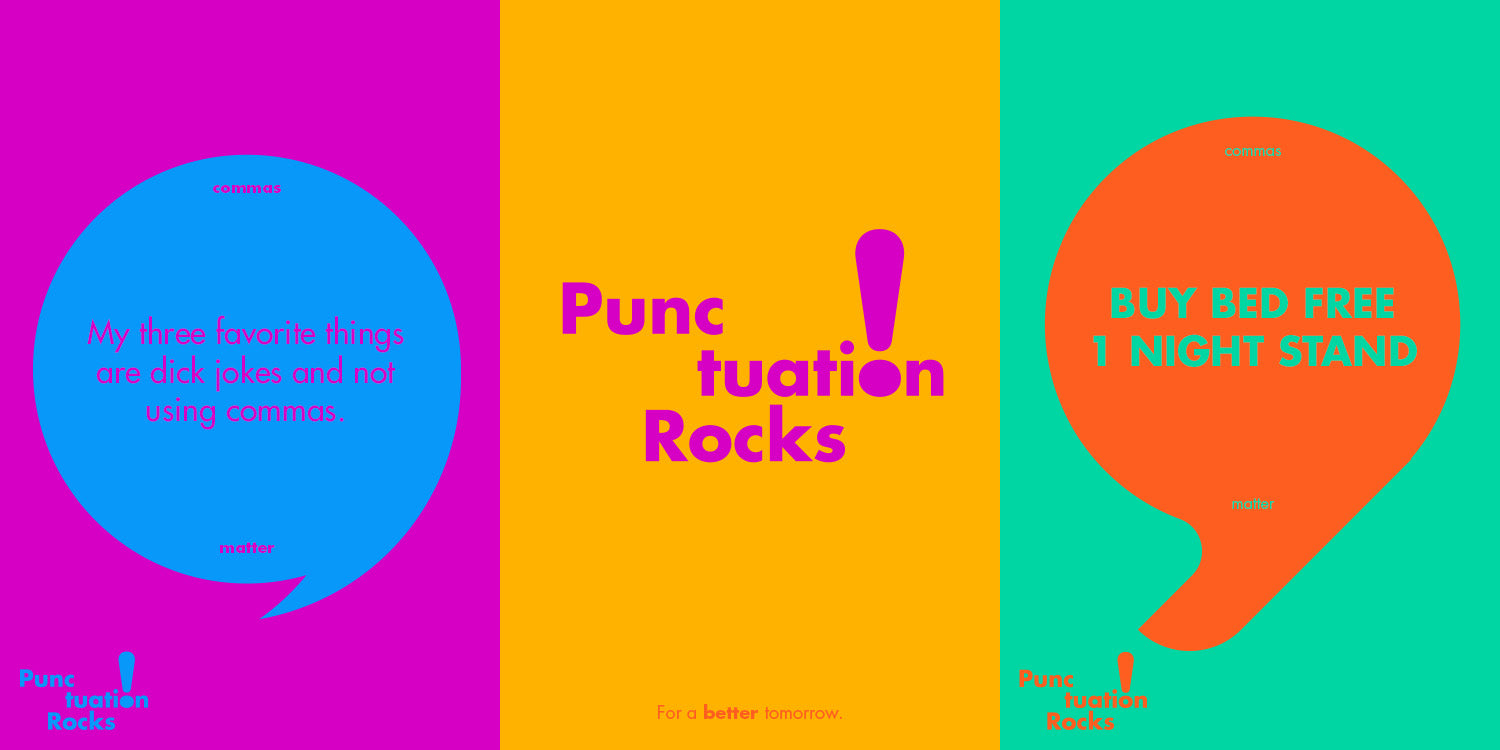 Offf Brand established a brand identity that uses a flexible colour palette featuring a set of clean brights and pastels, which can be used in many different combinations to visually communicate the correct usage of punctuation that is funny and playful.
Brand Identity
•
Art Direction
•
Visual Design
Love The Brand, Buy The Merch