Dickens Cider
A unique, distinct, authentic, and utterly inimitable brand that connects with new and old customers by speaking to the flavour of sexual adventure.
Dickens Cider is a leader in craft cider fermenting innovative and award-winning ciders since 2012. When researching the brand, Offf Brand spent days going through the many cider flavours available and in the end realised that the visual manifestation of the brand was in its unique phonetics of the brand's name. The double entendre of the brand was honoured in the brand's logotype and extends to all its labels and visual identity.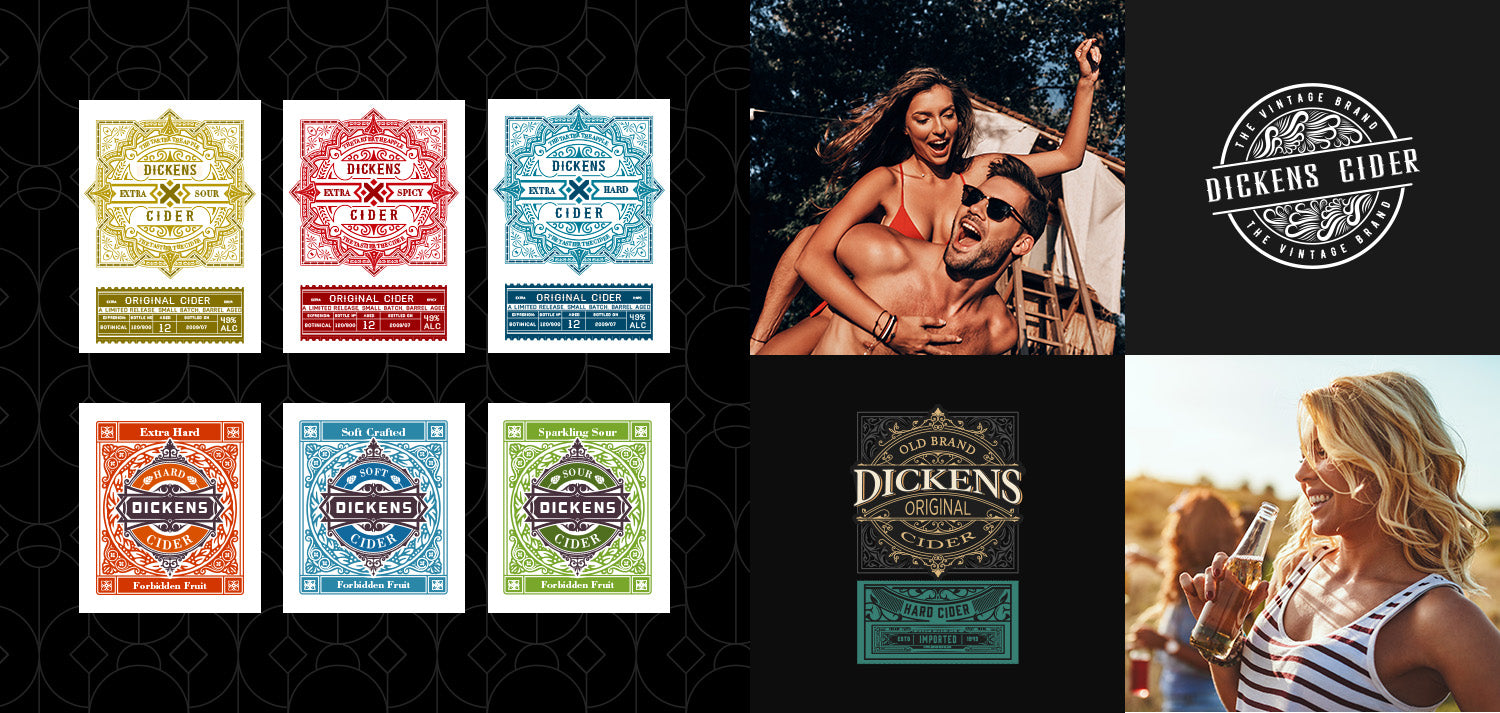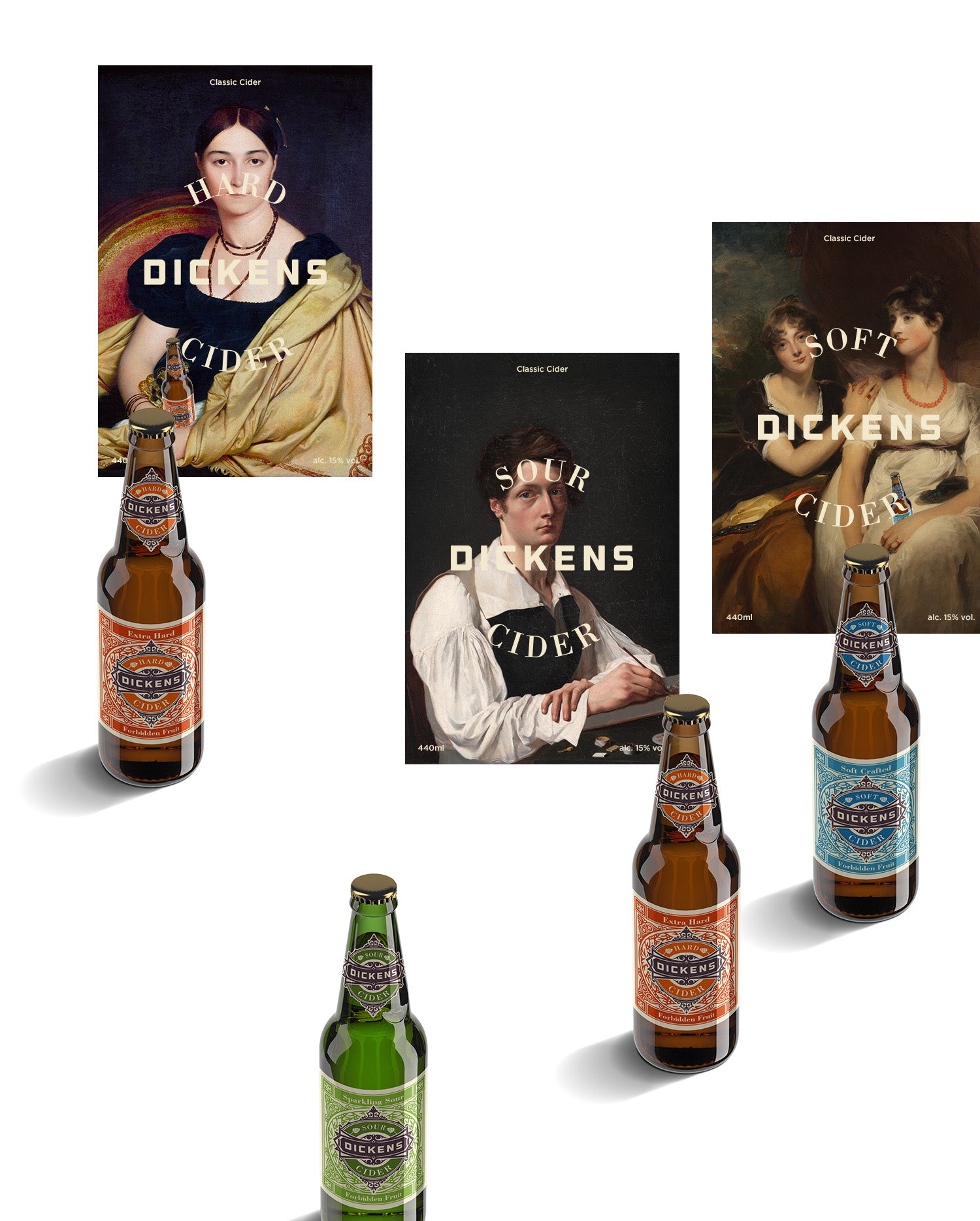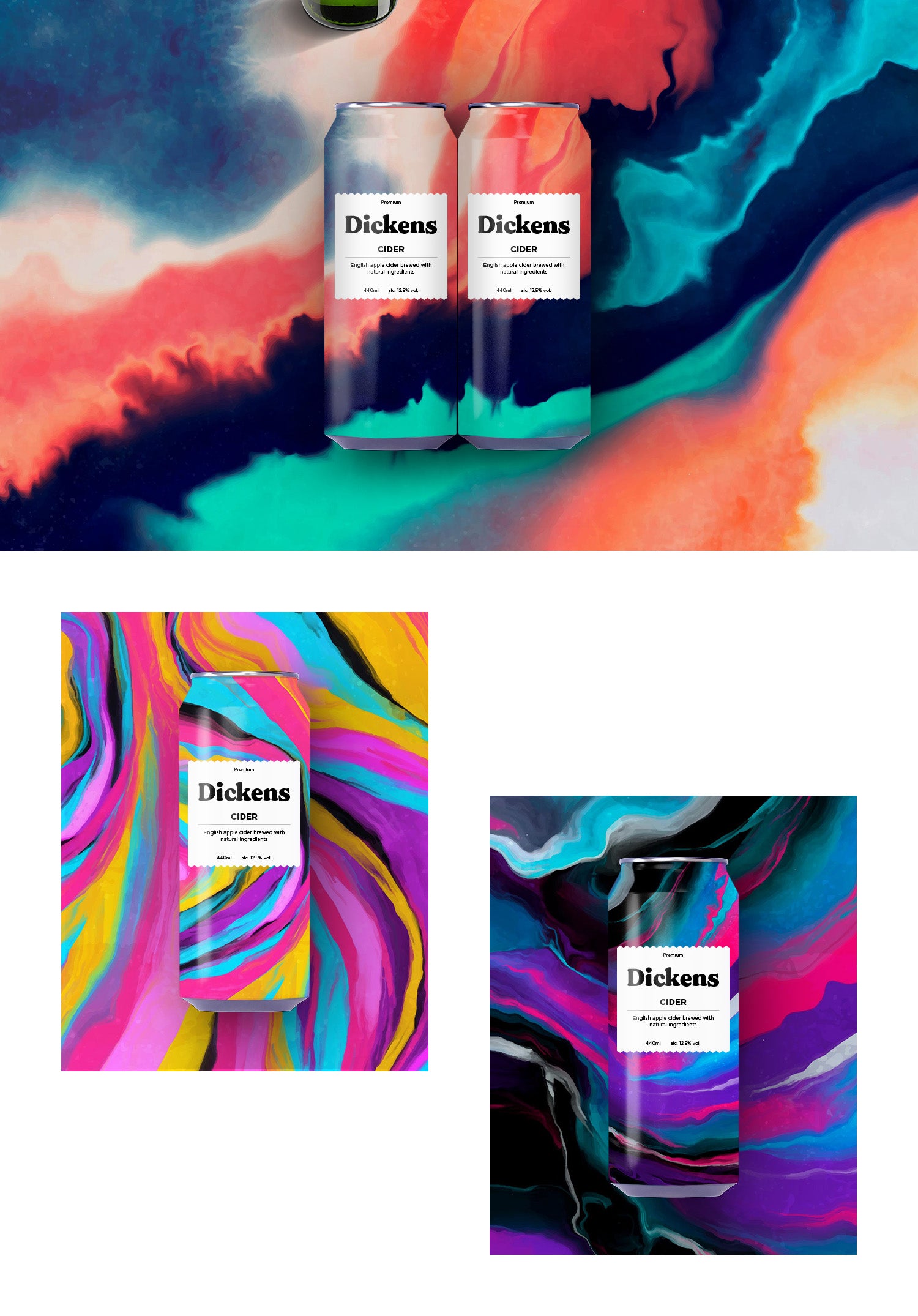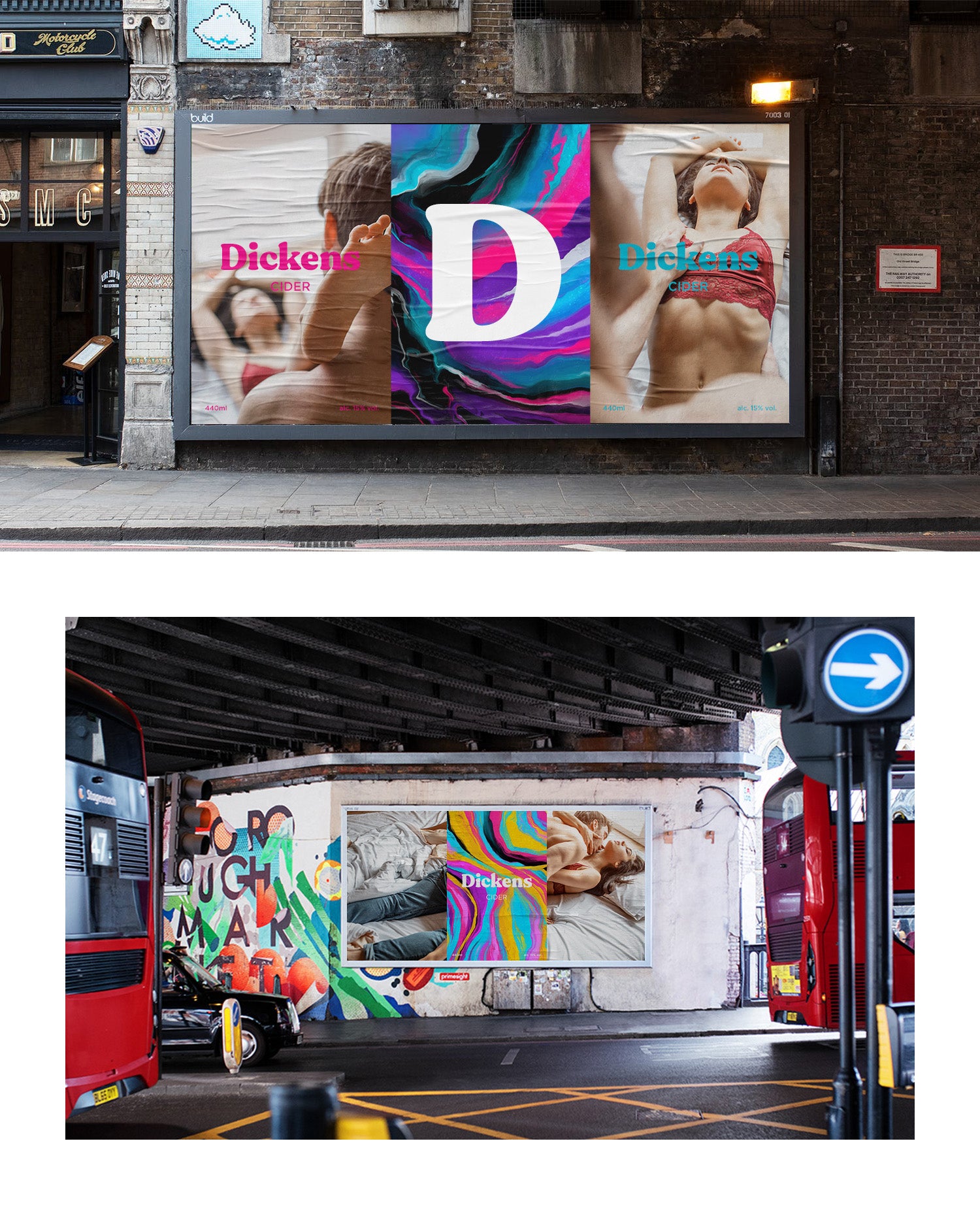 Offf Brand immersed themselves in the flavours of the ciders. First expressing them in words, then translating these descriptions into visual textures, abstract shapes. Offf Brand has defined a visual identity that is fearlessly bold and distinctly iconic and sexy. The new design is inspired by the layered language of prime sexuality, innate animal instincts, and forbidden desires.
Brand Identity
•
Brand Development
•
Creative Direction
•
Visual Design
Love The Brand, Buy The Merch